Cheat Sheet for StarFish, Learning to Rock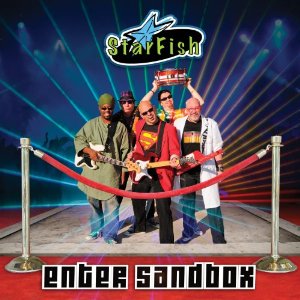 KidsOutAndAbout's favorite song on StarFish's album Enter Sandbox is "Learning to Rock." For the adults, it's because of all of the references to songs from the '70s, '80s, and '90s. How many can you guess? Here's the cheat sheet:
U2: Vertigo

Def Leppard: Rock of Ages

Bruce Springsteen: Born To Run

The Who: I Can See For Miles

Kiss: Rock And Roll All Night

Stray Cats: Rock This Town

Stevie Ray Vaughan: Pride and Joy

The Mamas and The Papas: California Dreamin

The Clash: London Calling

AC/DC: Highway to Hell (almost)

Bob Dylan: All Along the Watchtower

Lynyrd Skynyrd: Free Bird

Grand Funk Railroad: We're An American Band

Queen: We Will Rock You

Foreigner: Jukebox Hero

Aerosmith: Walk This Way

Beatles: Ticket To Ride


There is also a small musical hat-tip to INXS's The One Thing. See if you can find it!
You can hear a snippet of "Learning to Rock" as well as the rest of StarFish's original Enter Sandbox songs on the StarFish web site here.