Debra E. Ross, Publisher, KidsOutAndAbout.com
Debra E. Ross is founder, publisher, and CEO of Kids Out And About, LLC, a media and marketing company whose purpose is to celebrate what local communities offer their residents and visitors, on two main platforms: KidsOutAndAbout.com and BeyondTheNest.com. Its home offices are in the Rochester, NY area.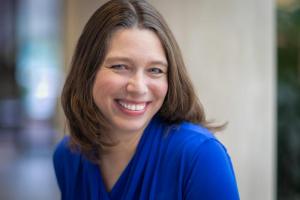 KidsOutAndAbout.com, originally launched in the Rochester area in 2001, focuses on activities for kids, teens, and families; its readers are 85% parents and 15% grandparents, 82% women. BeyondTheNest.com, launched in 2016, connects local adult audiences with their community's arts, culture, and recreation options. The sites, which are presented under the umbrella of EntertainmentCalendar.com, provide comprehensive calendar and resource lists for 45 local regions across the U.S. and Canada, attracting 15 million unique visitors per year. Over 800,000 opt-in readers receive a weekly e-newsletter filled with things to do both in their local area and also include Debra's weekly Notes from Deb parenting column.
As publisher, Deb leads a team of content managers whose mission is to celebrate each local region's best opportunities and thereby help sustain communities. Click here for current local and coast-to-coast media kits.
---
Community Organizations / Volunteer Efforts
Solar Eclipse Task Force, American Astronomical Society
Co-chair of national eclipse task force designed to bring information to communities both inside and outside the 2024 path, and bring communities together to learn from each other
Western New York Task Force on the 2024 Total Solar Eclipse
Current chair for the Rochester area
Member of the National Task Force on the 2024 Eclipse
Creator of a free eclipse community management dashboard, eclipseweb.org
Member, Visitor Industry Council since 2010
VIC Chair, 2018 (theme: Measuring Success (colloquially known as "Fun with Numbers, by Deb")
Past chair of various committees, including Families with Kids and Museums & Attractions Recovery
A Magical Journey Thru Stages not-for-profit community youth theatre, 2015-present
Vice Chair, board of directors
Pirate Toy Fund - Lead volunteer for online toy drive efforts
Online Toy Drive has raised over $200,000 from 2020-2022
Family media sponsor and on-air presence for annual toy drive since 2010
University of Rochester Goergen Institute for Data Science: Capstone project mentor for data science students
Rochester Museum & Science Center, 2015-2022
Vice Chair, Board of Trustees, 2017-2022
Chair, Marketing Committee, 2019-2022
Vice Chair, Visitor Engagement Committee, 2017-2022
Liaison to Brand Refresh task force, 2021-2022
Liaison to U of R Goergen Institute for Data Science partnership projects, 2021
---
Other media appearances
Deb appears regularly on television and radio in upstate New York and, since the pandemic made Zooming such a thing, around the country. Since 2009, she has been the weekly Friday morning guest on Stephens Media Group's Rochester stations WARM 101.3 and Fickle 93.3, and monthly on local television. During the 2020 pandemic in spring and early summer (when demand for online activity was highest), she was the producer and presenter of a daily radio segment for PRX about what was happening online for families with kids.
---
Seasons and Reasons: A Parent's Guide to Cultivating Great Kids
Deb's book Seasons and Reasons: A Parent's Guide to Cultivating Great Kids, was released in March 2015. It is a compilation of short essays on parenting that recognizes that we fundamentally parent by the season: A family's rhythms are governed in large part by the weather, school schedules, and holidays. Chapters include: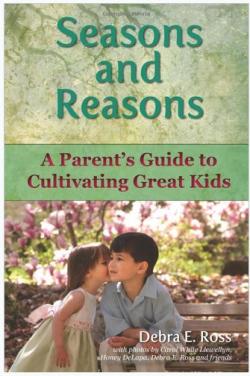 The Necessary Skill of Time Travel
Zoned for Discomfort
Haul that Sled with your Brain
The Road Back from Stupid
Table-Surfing Mad
Failure as the Best Option
Taking the Fish to Church
Fear Works
A Watched Maple Tree Never Explodes
...and about 70 more.
Talks, Lectures, and Presentations
Deb is available for public talks on the following topics:
Business / Regional Tourism
2024 Total Solar Eclipse: What's coming, how our community is organizing, how you can be involved
Social media access & other trends of family audiences, 2016 - 2020
Coronavirus and comfort: Changing data about what makes the public feel safe 
Event access trends before & during the pandemic: Do virtual experiences rule?
Measuring business success
Parenting
Raising Future Entrepreneurs
Your Kids Will Be Rich
Effortless Cultural Literacy: Going Out and About With Your Kids
Working from Home While Homeschooling
Help Your Kids Fail
---
KidsOutAndAbout / BeyondTheNest regional sites
---
Deb lives in Rochester, NY with her mathematician husband David Ross. Together, they successfully launched two daughters, Madison and Ella, who are now young adults. For more information or to schedule Deb for a talk, contact her at ross@kidsoutandabout.com.