Family-Friendly Buffalo: A review of the Buffalo Zoo
The Buffalo Zoo, Buffalo, NY
By Debra Ross
Photos by Ella Ross, age 9
June, 2010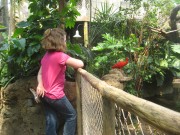 Despite all of the time my family has enjoyed visiting the Seneca Park Zoo in Rochester since the kids were tiny, it had never occurred to me to extend our zoo fun just an hour-and-a-bit west to the Buffalo Zoo, despite the fact that this 140-year-old zoo has a great reputation. Fortunately, one of our favorite Rochester naturalists, Liz Thompson, recently accepted a position in the Buffalo Zoo's education department. Liz offered to show us personally what we had been missing by not taking advantage of this great western NY resource, and who am I to look a Gift Bat Expert in the mouth? (So to speak.) So off we went to the Buffalo Zoo, an easy drive from Rochester, and a rewarding place for a family to spend the day.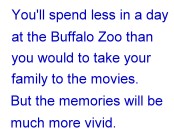 First, it's important to note that you shouldn't plan to do anything else in Buffalo if you're just headed there for the day, unless you count (as we always do) stopping off at Oliver's on the way home. (Oliver's is our favorite sweet shop, and it's in Batavia on the corner of Routes 98 and 5 & 20, just a mile south of Thruway Exit 48. The folks there always treat their customers great, and my kids are always perfectly pleased with their $2 bags of rock candy or fudge.) Anyway, the Zoo is compact enough to not seem overwhelming for a half-day or a day, but you'll want to save at least 3-4 hours to feel that you have gotten your full value at a relaxed pace. Check out this PDF file map of the Buffalo Zoo to see the layout.
Entrance fees for the Buffalo Zoo are relatively low, especially if you consider it as a value-per-person. You'll spend less in a day at the Buffalo Zoo -- including Thruway tolls to get there -- than you would to take your family to the movies. As of Summer 2010, adults are $9.50, kids are $6.00 (23 months and younger are FREE), and seniors are $7.00. Those who have a membership at any AZA Zoo (including the Seneca Park Zoo) will pay half price admission to the Buffalo Zoo.
My two daughters and I ate lunch at the Zoo's Beastro, which serves typical fast-food cafeteria fare, although I found my grilled chicken club sandwich (about $6) a bit better than one might expect. We spent about $16 total on lunch for the three of us, but if you'd prefer to bring your own food, picnicking seems to be no problem. The Zoo asks only that you don't bring in glass or alcohol, and that you clean up after yourselves.
Speaking of cleaning, my goodness, the Buffalo Zoo is clean clean clean! Everything is bright and up-to-date, and even my allergy-sensitive nose found nothing to complain about, indoors or out of doors. It's easy for a visitor to tell that the Zoo must take special pride in creating this aspect of a top-of-the-line family experience. Some zoos find you choking a bit in a confined space, but I didn't feel that way once at the Buffalo Zoo. And the manicuring on the lawns and gardens is lovely -- reminiscent of Roseland Water Park in Canandaigua.
The one small complaint that I have about the Buffalo Zoo is that there doesn't seem to be many places one can find that allow you to escape the heat; there are some indoor education areas such as the Tree House in the Children's Resource Center, and there are shady picnic areas; but for the most part, you're out in the open. But if you plan accordingly and bring hats, sunscreen, and water, you should be fine.
Oh, and they even have a lovely old carousel, which kids can ride for $1 extra.
Hint: If you pace yourselves right, you'll have enough time to go back and spend some quiet time with the gorillas, and see if you can figure out why Koga always looks mad, even when he's perfectly content. Liz said, basically, that as the male of the group, that's his job. I wondered if the kids would take that tidbit back to their dad, who unfortunately had to work that day instead of coming along with us.
What will you see at the Buffalo Zoo? Told to photograph exactly what a kid would think is important, this is my 9-year-old's photojournalism foray: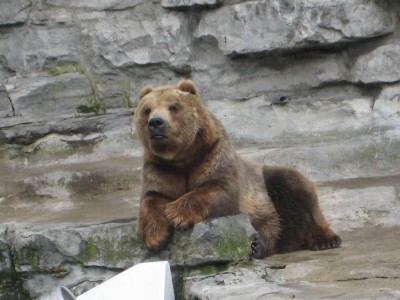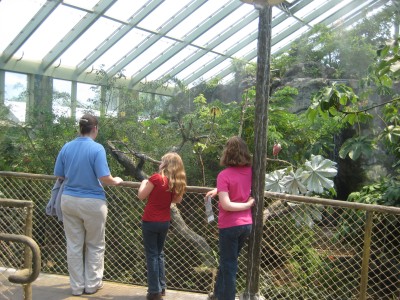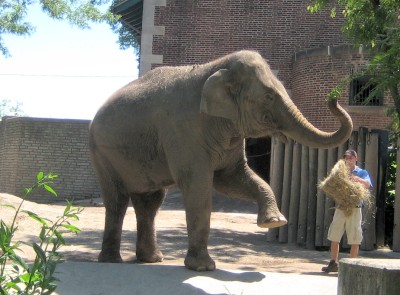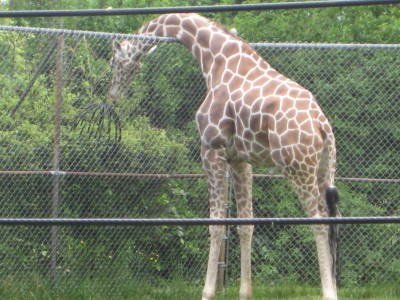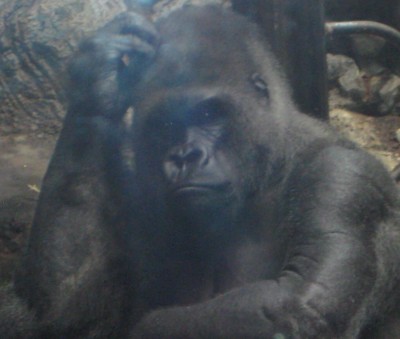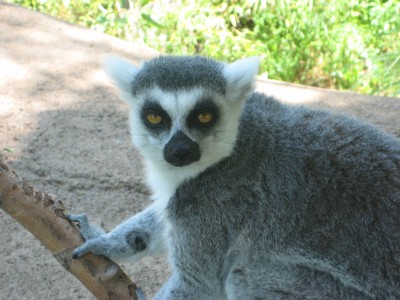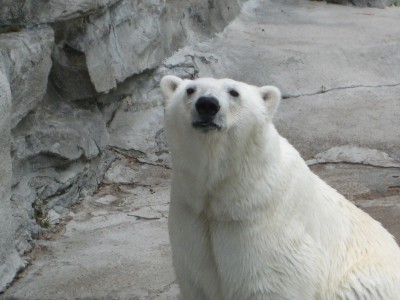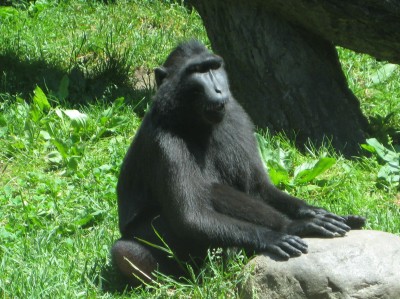 ***************
Text © 2010 Debra Ross, photos © 2010 Ella Ross.