Mothers of Little Ones (MOLOS), parent support group at the First Presbyterian Church of Pittsford, NY
Are you a mother of little ones?
Would you like to join a diverse group of moms for fun, fellowship, food, and edifying activities while your little ones are lovingly supervised?
Join the Mothers of Little Ones (MOLOS) at the First Presbyterian Church of Pittsford the 1st and 3rd Wednesday of the month between 9:15 and 11:00am starting in early October and concluding in mid-May. Come and replenish your sense of self as we make this journey called motherhood together.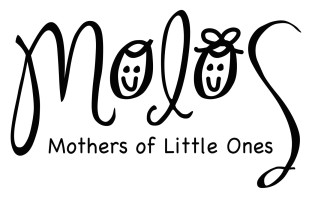 What is MOLOS?
MOLOS is a smart, energetic, relevant and caring network of women who laugh together as we mutually help one another be better women, partners, moms and leaders through trusted resources and supportive relationships.
Check out our calendar here (PDF file) to get an idea of the variety of speakers, activities and fellowship opportunities the moms will enjoy for the 2010-2011 year.
Highlights of the program year include talks about keeping our kids safe, landscape design, preparedness for school, fun and stylish figure enhancement, holiday traditions, Pittsford History, as well as active participation in an introduction to Pilates and a chance to make memorable teacher thank you gifts.
But wait, there's more! Rochester's own local publishing phenomenon, Debra Ross, publisher of KidsOutAndAbout.com, will engagingly coach us about how to make the most of what Rochester offers getting our kids "out and about"!
Registration is limited and available on a first-come, first-served basis, so check out these PDF links to register yourself and your little ones.
Testimonials
Some things that have been said about this MOLOS group:
"It was a joy to know that somebody else was feeling the same highs and lows I was as a mom." Mother of 4 year-old girl and 2 year-old son.
"I loved the way the diverse group of speakers brought to my attention ways I would never have imagined to vastly improve my parenting." Mother of 3 year-old twin girls.
"Somebody watched my kids while I hung out with my girlfriends and did something adult – what's not to love?" Mother of four kids ranging from 9 months to 7 years.
Frequently Asked Questions
How frequently does the group meet and is there a fee?
MOLOS gathers 15 times between October and May on the first and third Wednesdays of each month (except April break week). Be our guest the first time you visit and if you decide to join, pay $89 for the whole year. That's less than $6/meeting for food, activities, speakers, crafts and childcare. Please register in advance so we know we'll have loving care for our little ones.
Are the caregivers screened and paid?
Yes. Our caregivers are a special group of people with whom we have worked for several years. We trust our children with them.
Who are the leadership and members of this group?
Our volunteer leadership is entirely comprised of mothers in the group. We are a mix of stay-at-home moms, moms who work in the home and moms who work out of the home. We make use of the First Presbyterian Church of Pittsford in a long-standing mutually supportive relationship.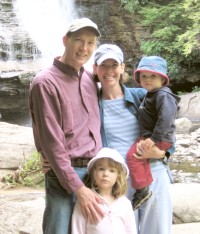 Who can I contact if I have more questions?
Please contact Carrie Mitchell at the First Presbyterian Church of Pittsford (585) 586-5688 x32, or email carrie.mitchell@pittsfordpres.org for questions and/or registration.
********************
Carrie Mitchell is Associate Pastor of the First Presbyterian Church of Pittsford, NY.