Parent-recommended educational online games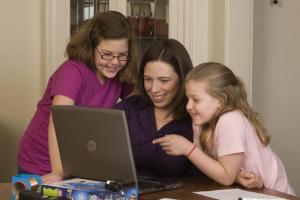 by Debra Ross, with the suggestions from lots of readers
In May 2010, KidsOutAndAbout.com interviewed John Yoo, the Director of Strategic Engagement at Scholastic who had coordinated their immensely popular 39 Clues online game. He told us what it's like to create an engaging, interactive, educational online experience for kids.
Nathalie, a KOA reader, emailed me shortly after we published the interview, suggesting that KidsOutAndAbout.com could collect parent-approved educational online games into a list.
Ask and ye shall receive, I said. So here we are! Please use the comments section below to contribute your favorite online educational games and resources for kids. Include a link to the game, please!
Note: You will need either to log in or create an account in order to be able to leave comments.