Reviews of Water Parks, Amusement Parks, and Resorts: What to know before you go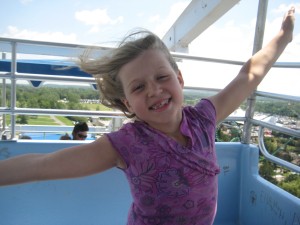 If you search the internet to find reviews of amusement parks such as Cedar Point, Splash Lagoon, Roseland Water Park, and Water Safari, often all you'll find are corporate ad-filled ratings sites where people can click a rating button and maybe add a sentence or two of commentary.
It's very different here on KidsOutAndAbout.com. When we review a place to take your kids, we think hard about what parents need to know, and then supply you with as much information as you need to make your decisions not only about whether to go, but what to know before you go. Is it part of our JOB to review amusement parks? Well, yes, yes it is. Someone's got to do it.
Here are links to our comprehensive reviews of amusement parks and both indoor and outdoor water parks. Check back frequently; the list grows as often as we get invited to review a great place for kids and families!